Production portfolio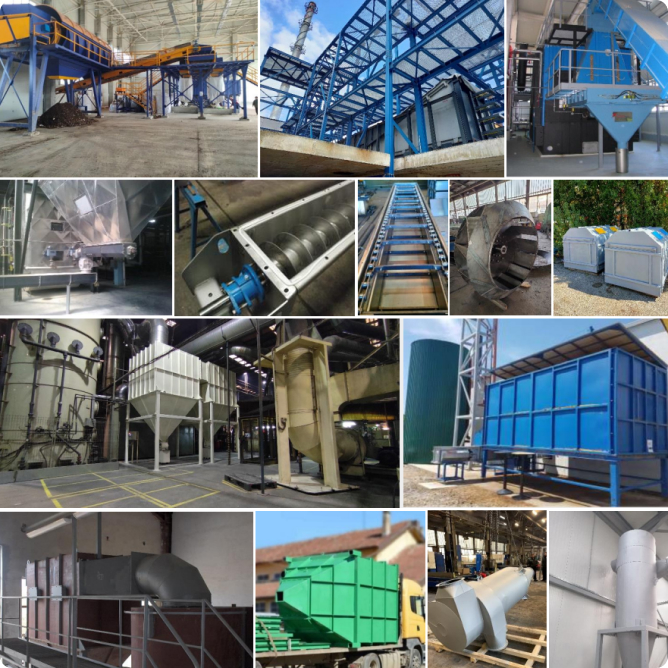 USTREM – JSC is a machine-building company specialized in the production and supply of metal facilities and equipment for various areas of industry and the public sector.
Our portfolio includes: Production of conveyors and complex transport systems. Production of screws and screw equipment. Production of equipment for dust cleaning, type cyclones and multi-cyclones. Production of metal silo containers with a removable floor system for feeding biomass. Production of auxiliary equipment for biomass energy systems. Production of water containers with volumes from 150 to 2000 liters. Production of catchment metal pallets for transport and storage of barrels with liquids. The manufacture of metal structures and non-standard equipment. Production of metal containers for solid waste and biomass. Production of multilift containers
If you have any questions please contact us, don't hesitate to write or call us.

Production of conveyors, augers, silos and silo systems

Production of facilities, equipment and spare parts for agriculture

Production of metal structures, products and non-standard equipment