70 years of history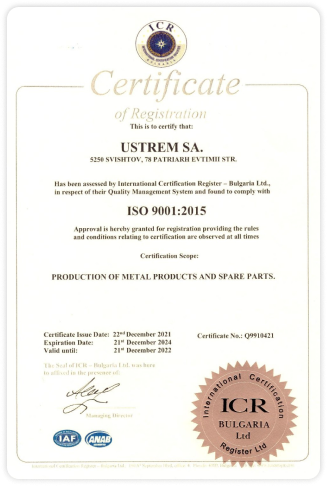 Ustrem JSC is a machine-building company established in 1948 in the city of Svishtov.
With more than 70 years of history in mechanical engineering, we offer innovative solutions, quality, traditions and experience in the production of equipment and non-standard equipment for industry, agriculture and the public sector.
Production with a wide range of metalworking processes: machining shop, mechanical assembly shop, forging and press shop, screen punching shop, paint shop with automated powder coating production line
Warehouses, administrative building and places for recreation.
Production and engineering staff of well-trained employees with experience and qualifications
Certified quality management system according to BDS EN ISO 9001:8

Facilities
Our production base has an area of 35 acres, of which 11 acres are buildings. The production premises are equipped with bridge console cranes, local electrical panels, micro climate systems, lighting for night work. We have in-plant transportation, open and covered warehouses for materials and production. Vehicles up to 10 tons.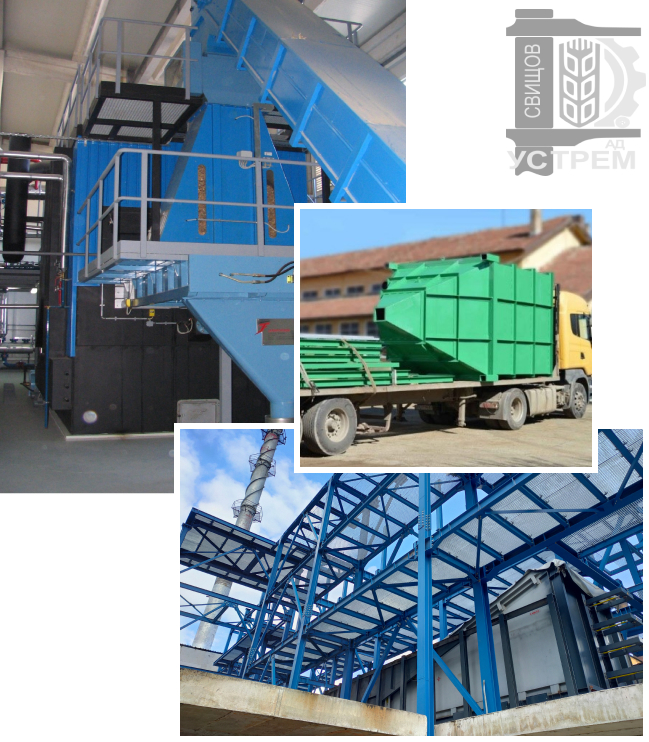 Mission and passion
You, our customers, are our direct employers and partners, therefore we stand by you and your requirements always, regardless of the circumstances.

Our goals and our main policy are related to continuous development of the company, including the following basic principles:
Continuous improvement of the qualifications of managers and technological workers in USTREM. This is a requirement directly related to the company's success.
Introduction of the latest technologies, machinery and equipment.
Professionalism, fairness and respect for our local and international suppliers.
Compliance with safe working conditions and staff satisfaction, and compliance with all European norms for harmonization and ecology.